Bespoke Escorted Pakistan Tour
The Wonders of Pakistan - Brief Tour Itinerary


This Bespoke Escorted Pakistan Tour will leave you with memories and experiences that will remain with you all of your days. From the mountains and lakes in the North contrasting with the bustling cities of Islamabad and Lahore, your senses will be bombarded by breathtaking views, magnificent Mosques and sumptuous gardens.

On arrival we will explore Islamabad with its bustling bazaars and nearby ancient Taxila, later dining in peaceful hilltop restaurants. Then on to Lahore visiting the Khewra Salt mines on the way. After visiting the famous Badshahi Mosque and the Lahore Fort we take in Food Street renowned for its culinary delights and nightlife.
There's so much to do and see: Shalimar Gardens, Lahore Polo Club, and the Wagah Border. So we spend a few days in and around Lahore.
We depart for Rohtas Fort, returning to Islambad before setting off the peaceful Hill Station of Murree.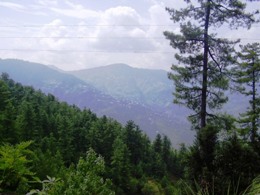 Beautiful Niathagali


Then on to the pine clad valleys of Nathiagali, visiting The Kaghan Valley, and the beautiful Naran, the climax of which is a horse trek to the top of Mukshpuri.

We then leave for Islamabad spending our last tour day relaxing and doing last minute shopping in the busy bazaars.

Bon Voyage