Pakistan Battlefields
Guided Tours of Historical Sites of Conflict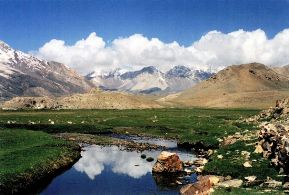 The North West Frontier

Historic Battlefield tour of Pakistan.
This historic tour highlights both the depth of history and the beautiful scenery to be found in Pakistan.
Many of the historic battlefields of Pakistan were of global strategic significance and were fought over by the greatest military commanders such as Alexander The Great, Genghiz Khan, Mahmud Ghaznavi and Ranjit Singh. They left an indelible mark on the culture and history of the region.
Most are now almost forgotten and lie largely in land that was adopted all those years ago, unvisited in the midst of some of Pakistan's most beautiful natural scenery. You will be escorted on the tour by an experienced British Military officer, drawing on his own military experience and local folk traditions, his local knowledge will enable you to imagine a lively description of the battles that took place.
You will be transported back in time to battlefield days gone-by.