Eating in Lahore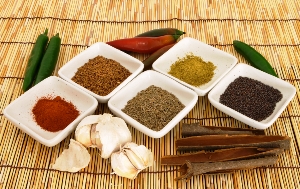 Spices from Food Street

You cannot mention Lahore without food, eating out is the favourite pass time for Lahoris. You can sit on a wooden bench or Charpoy while enjoying freshly baked bread from the oven, tandoori roti. Roadsides are lined up with small desi cafes serving local delicacies from Chicken tikka to Mutton Nihari and they are always busy with hungry Lahoris.

There are also small outlets well as the latest trends in Lahore European style coffee shops and Delis.

Cooco's Den is deserving of its very own write up. Cooco's offers an incredible experience of local food and one of the most amazing restaurant views in the world. The Badshahi Mosque lit up in lights is an experience not to be missed. Cooco's Den is housed in centuries old Haveli in Lahore's old red light district.

Food Street in Lahore is a mixture of past architectural glories and culinary delights. Food Street is popular with both local Lahoris and tourists alike.